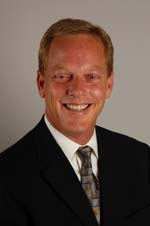 Director – David Halligan
is David Halligan who resides in the town of Minnetonka, MN right on the border of Plymouth, MN. David is a native of New York State and received his BA in Music Education from Southwestern College in Winfield, Kansas. Upon graduating, he was chosen to direct and teach music at Oxford, Kansas. He directed 7 different bands and choirs achieving top ratings at music festivals before moving into the business sector as a new career. David has always been involved with directing and performing civic organizations in communities across the nation as he progressed in the business world.
David believes that students performing in high school or college musical groups provided the young performer with a sense of satisfaction and accomplishment. Most students do not continue in the music industry as a career. Upon choosing one's career path after graduation, the opportunity to belong to a group outside of church choirs becomes lost as we go through our adulthood. Civic organizations such as the "Plymouth Rockers" give those that wish to continue that feeling of belonging and performing in a group an opportunity to reconnect with their musical journey, enriching their lives outside of one's work, family obligations or retirement. It also provides an avenue to "give back" to your community, get involved in your community while entertaining audiences across the area with great music. David also believes that great performances come with a lot of hard work, dedication and a whole lot of fun. The rewards are simply "priceless"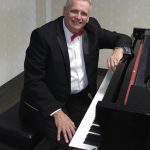 Pianist – Jim Anderson
For two years we have had the accompaniment of Jim Anderson who arranges much of our music.  Jim is a full time musician who began playing piano and singing as a youngster in Wadena, MN.  He received his Bachelor and Master of Music degrees in choral music from the University of MN.  He has served as minister of music in four churches in the Twin Cities area, currently at the Advent United Methodist Church in Eagan.
From 2006-2012 he served as music director and accompanist for children's shows at the Old Log Theater and formerly directed the Richfield Silvernotes, a senior choir.  He is a tenor section leader for "Exultate", a classical choral group led by Dr. Tom Rosson.